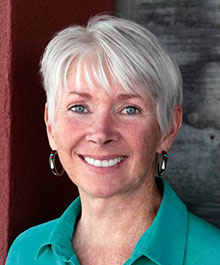 Claire Lange Loves Being a Realtor in Santa Fe
experience is priceless...
Looking for a top real estate agent in Santa Fe? Look no further than Claire Lange. 37 years serving buyers and sellers in Santa Fe real estate. Claire searches new listings in Santa Fe each day. Having built 3 homes and completed many remodels in Tesuque, Las Campanas and on the historic Eastside, Claire is your best choice. Testimonials give a true picture of her service.
Claire guided me through every aspect of purchasing my first house, from looking at properties and navigating all the paperwork to scheduling contractors for property improvements. In a difficult housing market during the pandemic, she found me a home in my budget, after just one week of searching. Throughout all, she demonstrated great patience, diplomacy, invaluable local knowledge, and experience with home remodeling and construction. She was a source of moral and professional support, even accompanying me to the closing signing of papers for which I was very grateful, being a single first time home buyer. In my case, she represented both buyer and seller and she did an amazing job. I wholeheartedly recommend Claire for her honesty, attention to detail, and professionalism.

---
First, let me say that Claire is an exceptional person and realtor! She is extremely personable, and went above and beyond in so many aspects to assure that my property sold quickly at a full price and successfully closed. She even brought the seller! She helped me navigate the sale of my property with the purchase of my new home, which was complex and challenging. When I was exasperated, she was calming and encouraging. She personally showed up to oversee every detail of the transaction. Claire is detail oriented, a consummate professional and made me feel like I was a priority. She expressed genuine concern for me, my happiness and future. I cannot recommend her highly enough. Thanks so much Claire, you are 'One of a Kind' in the best way possible.

---
Claire is the best realtor we've ever worked with. We spent two weeks with her and she devoted herself to us. We looked at houses all over Santa Fe and on our last day in town she made sure we were the first ones in to see the beautiful home we bought in Aldea. She was completely honest with us about what she thought of various houses and neighborhoods which we asked her to be. We never felt pushed and believed that she only wanted us to find a house we would love. She knows the area having been here 4 decades, she knows the market, and she knows people in the real estate business. In fact she referred us to a colleague for lending purposes who was also superb. We could not have been happier.

---
We first met Claire about 25 years ago when we were looking to buy a house in Santa Fe. Claire had helped a friend of ours find the perfect home. Our friend was thrilled with Claire's professionalism and diligence in finding the exact home to fit her needs.
Since that time, we have used Claire's services close to a dozen times to purchase and sell our personal homes, rental houses and undeveloped land.
Initially, Claire takes the time to get to know her customers. She pays close attention to your needs, price range, style preference and your likes and dislikes. Her close attention to detail, combined with her intuition, always lead to a flawless fit. Because of her unique abilities, our time has never been wasted looking at properties that wouldn't be an option.
In selling our properties, Clair makes use of every tool available to ensure that exposure is widespread and visible to anyone looking to buy.
Claire has a background in design, remodeling and building, and a natural sense of style. She is able to see potential and possibilities and oversee any renovation. Once a project has begun, she takes charge and follows it through to the very finish. She finds the right person, at the best price, for each task at hand.
In every transaction that we have had with Claire, she consistently goes above and beyond the duties of most realtors. Her professionalism and dedication to her work truly are exemplary. I highly recommend Claire if you are looking to buy, sell, build or renovate.
---
Claire is one of the most effective, persistent, hard-working and kindest people I have ever met. She succeeded in selling land for us that had been on the market for several years, but had never been properly marketed. I cannot recommend her more highly.

---
In a review of realtor Claire Lange words like amazing, extraordinary, unbelievable, caring, hard-wording, personable, and miracle-worker, would be quite appropriate. We had several wonderful undeveloped properties that were off the beaten path. They were on the market for years—both for-sale by owner, and represented by other realtors, all to no avail. Over twenty years I can count the number of times the land was even seen on one hand. A neighbor recommended we list the land with Claire Lange, and almost immediately she had qualified buyers looking. In the last two years Claire has sold three lots for us. She is one of the kindest most dedicated people I have ever met. She continued to work to sell our properties in spite of terrible roads, bad weather, and all manner of obstacles. We are deeply grateful to Claire for being both a friend and a consummate professional. - Charlotte Taft

---
Thank goodness for Claire Lange! She was a patient, knowledgeable and stalwart guide throughout our (complicated) home buying process. I have known Claire for almost twenty years and clearly recognize her kind heart, strong sense of integrity and good sense of humor. If you are seeking a professional who can support you through the steps of homebuying while simultaneously making your journey simpler and more expedient, I would certainly recommend Claire to you. - Stephanie S.

---
I would highly recommend Claire, We had a wonderful and unique property to sell. Claire came to us after going through 5 other realtors in the 5 years of the process of the sale. Claire went way above and beyond any of the other realtors. We were out state sellers and Claire was more than willing to jump in and take care of what needed to be done during the course of the sale. Believe me, Claire provides a level of service that you will not find in any other realtor in Santa Fe. She believed in the value of our property and never once suggested a price reduction as a means to expedite the sale. Claire always took care of whatever issues came up in the sale in a very timely manner. In the end, the result was a good buyer and successful deal. If you want the most respectful and proactive agent in Santa Fe, there is no other choice than Claire. - Randy Falk
---
Claire Lange was a great help to us during our search for the "perfect house"! She has been a Realtor for many years and is very knowledgeable about everything Santa Fe! In addition, we found her background in design and construction a real bonus. She understood what we were looking for and worked very hard on our behalf. Having been a Realtor here in Santa Fe for 20 years myself, now retired, Claire Lange was my choice when choosing a professional. - Marilyn F.
---
It has been pleasure working with Claire Lange. Her knowledge of the market and keen eye for design potential helped me visualize the properties that drew my attention. She respected my pacing and never pressured me, making home buying an unexpectedly pleasant experience. I would gladly work with Claire again. - Michaeline M.
---
It's impossible to imagine being any happier with a broker than I was with Claire Lange. Though my house didn't sell right away, Claire's upbeat perseverance kept me from getting discouraged, and her sheer diligence and devotion to the process was a marvel to behold. She advertised continually and literally held 'open house' so many times that I sometimes felt she was over-working! All throughout I never saw her get discouraged for so much as a moment, and it's hard to overstate how much that positive energy contributed to the happy outcome. She was present herself, in the flesh, for virtually every single showing, and since I myself was living at some distance, Claire also had to deal with numerous things above and beyond simple showings (staging, repair persons, etc.) She was so unhesitant and gracious about it all that that I'll always be grateful recalling it. I was uncertain at first about the wisdom of hiring an 'independent' but the level of service and personal attention I got, well... all I can say is good luck getting that from one of Santa Fe's more glitzy and 'corporate' brokerages. Bless you Claire 🙂 - Charles Salman
---
Experience is priceless!
A Realtor in Santa Fe for 30 years. Responsible and responsive, she is always well informed about the Santa Fe Real Estate market, available properties, and always delightful to work with. Intuitive, detail-oriented, dependable follow-through and great vision are some of the professional skills Claire brings to her tireless personal service. Integrity is paramount. A former teacher, she was also the previous owner of a Santa Fe-based cheesecake company serving high-end restaurants. Trustworthy, knowledgeable and committed, Claire loves being a Realtor!
---
She sold my house in an impossible market - Cathy A.
---
Her outstanding service did not stop at the close of escrow. Since we moved in, Claire has continued to refer us to many professionals who have helped us to maintain and refine our home to suit our particular needs. - Janice O.
---
It was a pleasure to work with a person of such integrity. - Liz and Bob W.
---
Claire Lange is the finest real estate agent and one of the finest people I have ever known. Her main concern is that the property meets her clients' needs. - Greg K.
---
She is highly professional, extremely knowledgeable and organized. - Pat C.
---